Talitha Seibel is a suburban transplant living in Midtown Atlanta with her four kids, MacGyver-like spouse and a gaggle of chickens.  She is a Blogger, Childbirth Doula, 2nd Generation Homeschooler, Modest Fashionista, Attemptress of Healthy Living, and extreme DIY Maven.   Talitha is an open book, unabridged, sharing her heart, snark and $,02  at www.TalithaSeibel.com
For a real picture of who I am, read this blog post:
Read that. For serious. It's where all my dirt is.
I'm a mom, of the homeschooling-natural minded-conservative and tattooed variety. I am a walking conundrum, full of contradicting things that happen to create an unexpectedly ideal balance for myself and my family.
I am raising our little brood of two boys and two girls with 'homeschool sweetheart' (instead of highschool, ya know…) and living in West Atlanta.  We are currently preparing to add foster children to our home. Some may stay for a short time, some may be here forever. We are ok with whatever parts of their lives we get to participate in.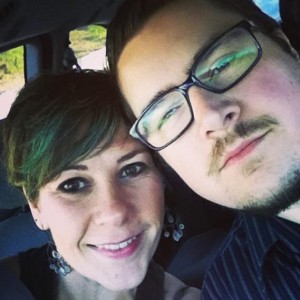 I am fiercely vulnerable and open about my life. I hope to challenge the best to come forth in each day I live, and each person I know, through humble sharing of my Self along with the how and what of God's influence in me.
I'm not the friend to hold your hand and let you be a victim. I'll pull you up and walk alongside you toward truth, because lying will kill ya, whether you are the one telling the lies or the one believing them.
And that is how I write.
And that is how I make things.
And that is how I parent.
As well as how I dress.
I love modest, confident style. I love beautiful bodies and how fabric hangs on them.
I love words and throwing them all over a page in the effort of sharing a bit of my soul for all to see. Because… I also love being vulnerable. It makes me weak and strong…Jesus was vulnerable, too.
In the little free time that I have I love to garden, sew, cook from scratch, camp with my little family and experience life.
These things are beautiful to me, as I live them out in my day-to-day.  My hope is to share them with you, unabashedly, to give you something to consider in your days, too.