For photos of my work, please click on the links below to go to my Facebook albums.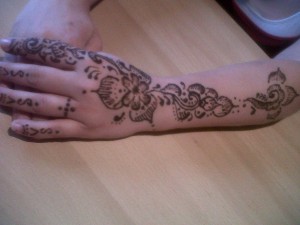 PRICES
For  Single Appointments at my location:
Small: $25-40
Medium: $45-70
Large: $75 and up
Bellies start at $50
For on site Appointments:
Small: $40-60
Medium: $60-80
Large: $80 and up
Bellies start at $70
**SCHEDULE WITH FRIENDS TO MAKE IT A PARTY!!!**
 
PARTIES can be booked for $75/hr with a 2 hour minimum (3 hours if  including a pregnant belly).